2016…
For many, this year has SUCKED! I mean, we lost some of the legends – Bowie, Prince, Victoria Wood, Alan Rickman, Mohamed Ali, Gene Wilder, Robert Vaughn and not to mention those who we have loved and personally lost.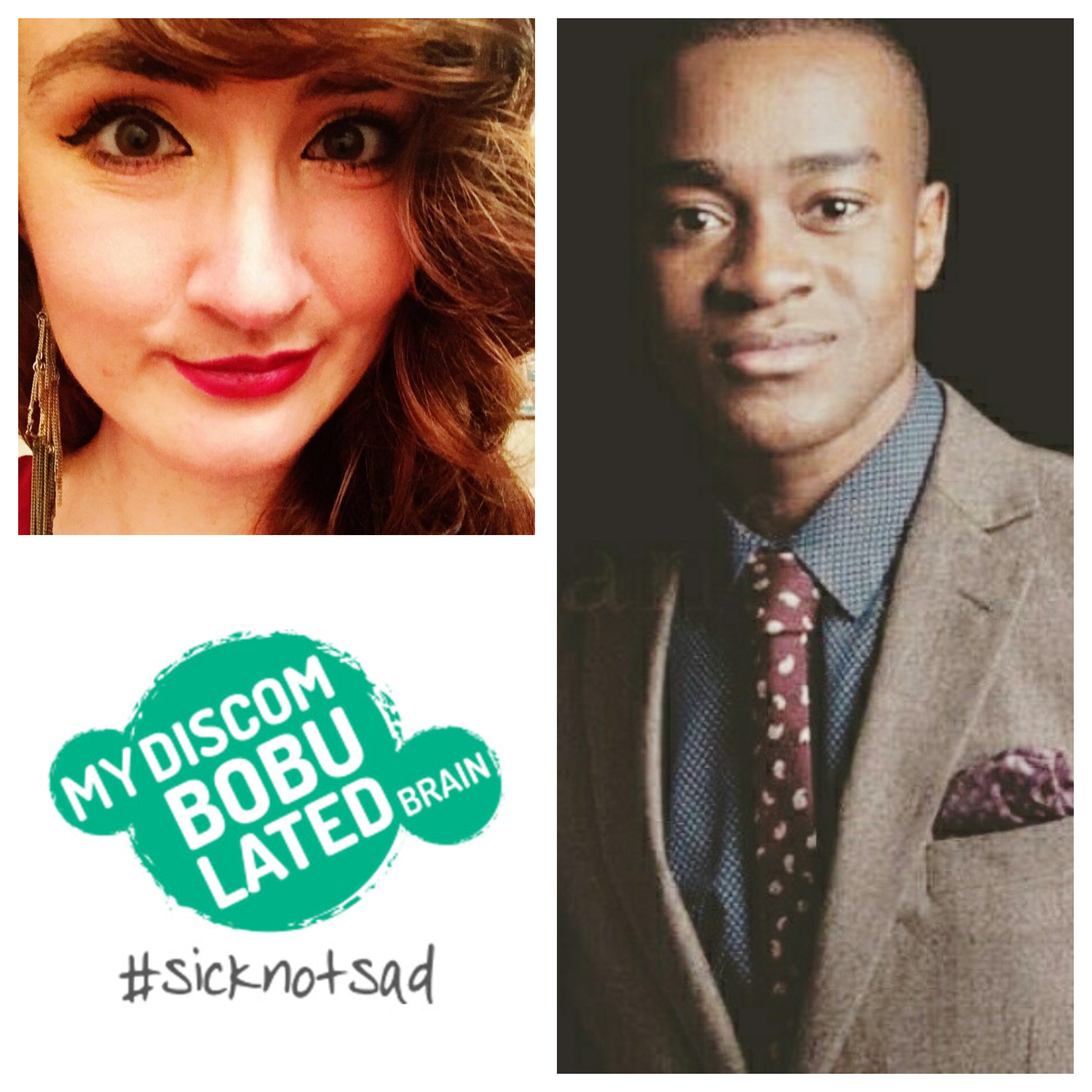 I have been reflecting, like many on this year. What has it been for Discombob? It has been eventful. This year was started with an idea and a name. In Jan, I did my first talk under the MDB banner at Cardiff Med School. I didn't know who or what this was or was going to become but I knew that it would be something when some amazing students approached me saying that they wanted to help!
These two amazing guys are now qualified doctors and they are still working with us. Mental health has been a topic that has started to be addressed this year and I feel that we are at the start of something.
In April, I realised that I cannot do this on my own and that if this was going to become something, I would need some support. This is when I approached my amazing board, George Asprou (Chair), Owen Davies (Treasurer) and Will Jones (Trustee and Designer). Luckily, they said yes and this is the amazing team!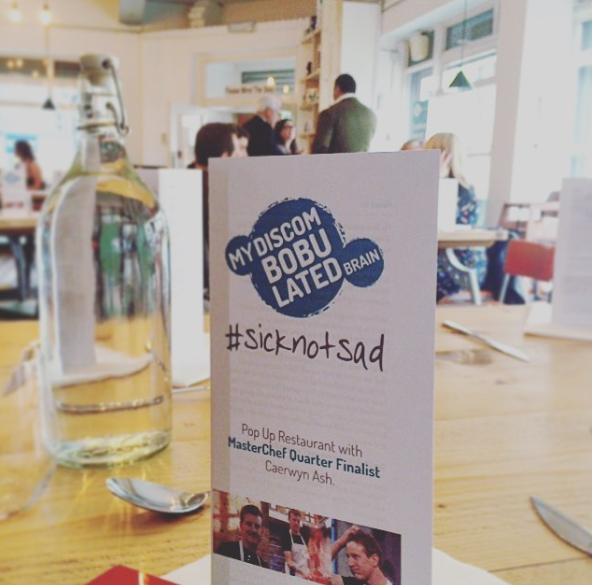 We had a pop up restaurant in June to launch the charity as my friend, Cae Ash, was a quarter finalist on Masterchef. It was an amazing experience and I took away so much from it. In hindsight, I dont think that we, I, us, were ready to launch as a charity, however, we did and it was amazing. We had a lull in the summer months. I called it my recoup time but being honest with you, I was learning how to equal out and do everything!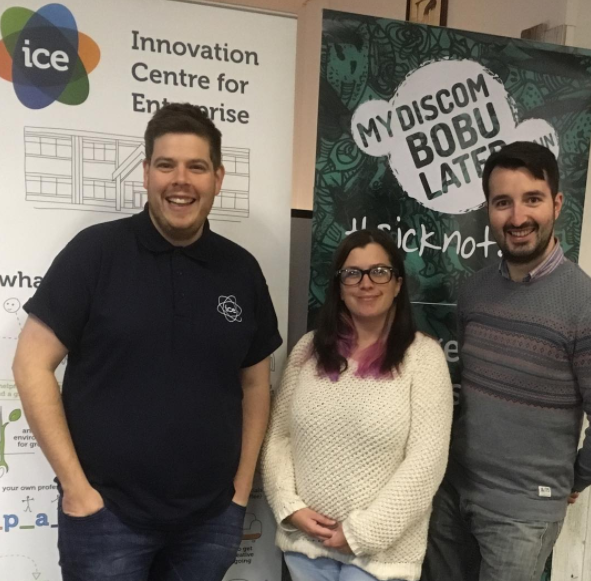 Opportunities arose, things developed and, amazingly, I got in touch with Welsh ICE and applied for their Ice 50 program…and was accepted. This means that Discombob has a home for at least the next 12 months that isn't my garage! Here in Welsh Ice, we have amazing support and network all around us which is already helping us. I mean, we have someone helping us sort out our webstie, we have companies wanting to collaborate. This is the sort of community and place that I need to be in to grow and be supported right now. 
My board are unbelievable. I don't know what I would do without them and the groups that we work alongside are just the BOMB. We have so many things in the pipeline next year that I cannot share with you yet but know that some of these things are beyond my wildest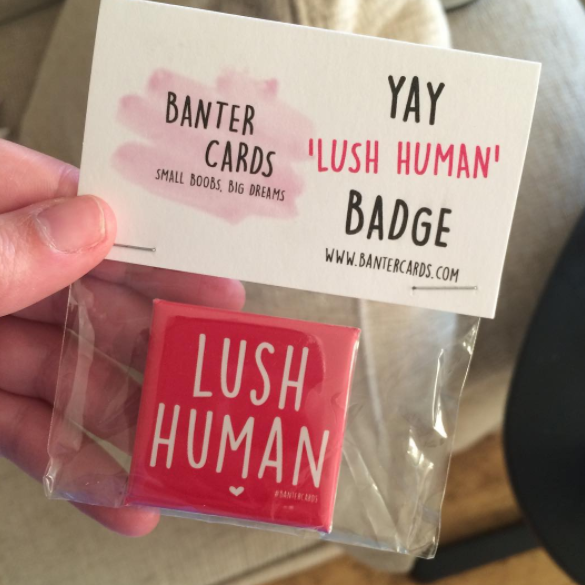 dreams. 
None of these things would be possible without the love and support of all of you. The fact is that without you guys talking, sharing and taking part, none of this would have and will not happen. Remember that your stories, your truth, will and does save lives. Talking about mental health saves lives.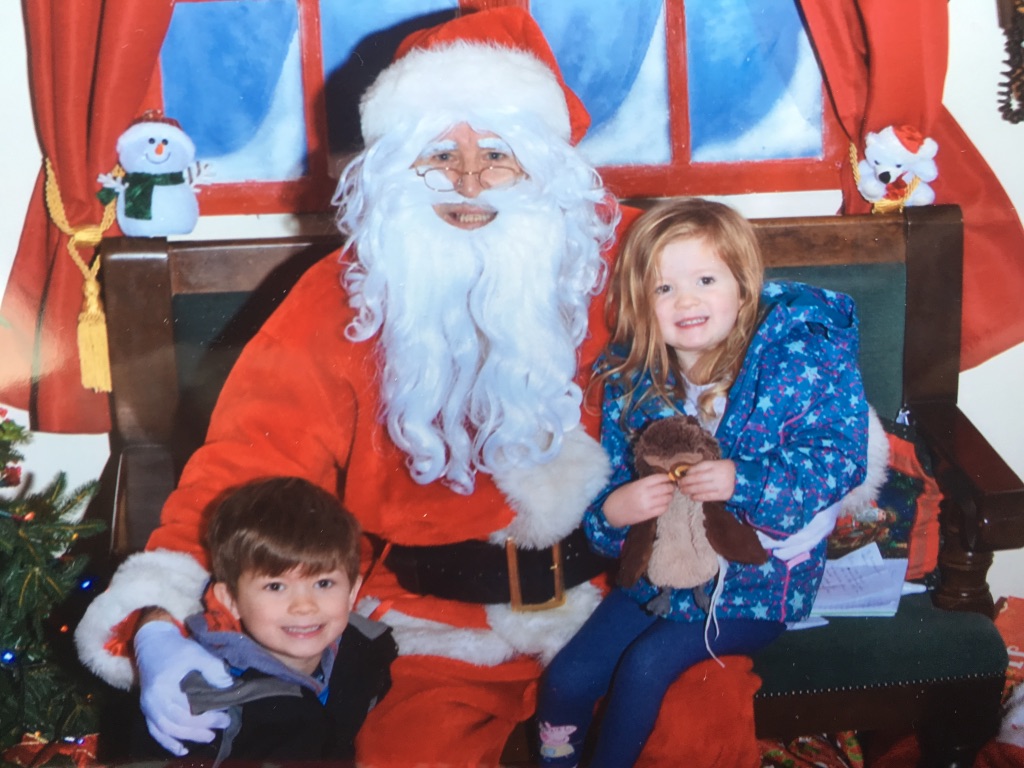 Christmas is a funny one. I have two small people, Poppy 3 and Jack 7. Poppy is really getting it this year and Jack is just in the zone. For many it is a hard time. I, personally, don't suffer with S.A.D however I am feeling something that is affecting my mental health right now. The physical darkness definitely has an impact on the metaphorical. Add that to the stress of running a business and charity, as well as trying to not forget the turkey – thank goodness for Greg at Welsh Ice saving the day – I am just running on caffeine and sugar right now!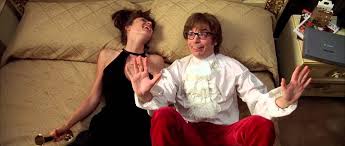 So here it is, 2016 in a nutshell for us. What will 2017 bring? Who knows!