Do you need help right now? It will be ok, this is temporary, however if you want to talk to someone read on.
We're not a 24-hour helpline and although we do have a medical professional on the team we are NOT a substitute for medical or professional intervention.
If it is an emergency or you're worried that you or someone you may know may be at risk of suicide, call 999 immediately.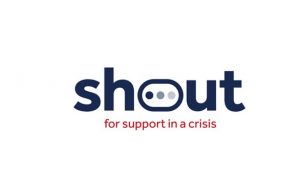 Shout
Shout is the UK's first 24/7 text service, free on all major mobile networks, for anyone in crisis anytime, anywhere. It's a place to go if you're struggling to cope and you need immediate help.                                          Text: 85258                                                                                                                                                            Website www.giveusashout.org/