This blog is an exciting one for me. It isn't a buy one get one free, it is a free one get two more! Again through social media I met Nikki O. Nikki is based in the states, again another reason why I love social media we are not bound by the fact I am in South Wales UK and she is in the States!
Her blog is one of honesty and experience.  Whilst talking I checked out her blog and there are three that I think that everyone who reads are blog NEEDS to read them. So below are the three blogs from Nicki. If you read blogs, which you obviously do if you are reading this, you need to add hers to the list of ones you check.
Again enough from me over to the blogs! 
---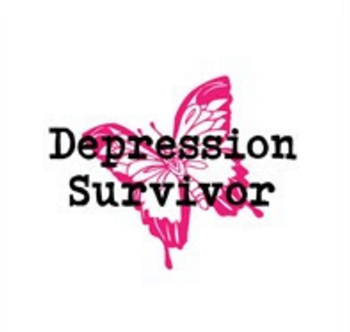 Wow I  am really doing this. * takes deep breathes*
I do not know why I am about to tell people on the internet my story.. I have been hesitating for awhile honestly. I just can not shake off the constant urge to tell people what I have been through in the past.
Maybe, just maybe, I am praying my story will help that one person who wrote a suicide note last night. I am praying my story will help that one person who had a daily routine of putting a razor to her wrist. I am praying my story will help that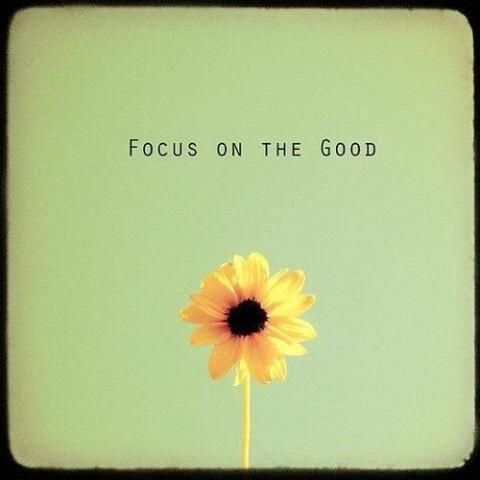 person who cries herself/himself to sleep every night.
I am praying my story gives someone hope.
I do not know where to begin, so I guess I will start by saying that depression is real. Everything that is being felt during this time is real. It definitely rips you from life itself.
My depression really distanced me from God for a long time. Although I grew up in a Christian home with parents that always instilled in me the faith I hold firmly to today, I still always felt like God was not that loving God everyone makes him out to be.
All through out middle school I was teased a lot. During that time my grandmother had also passed away, it got to a point where I had very little to no self love… Anything that went wrong in my life I would take it upon myself to deal with it through harming myself.
After middle school my family and I moved to a different city. I was excited, I was ready for a new environment and a change. Unfortunately the change was a long and slow process. I started high school, and although I was never teased like before; my insecurities really showed. My mind was always running with hateful thoughts about myself and I couldn't go anywhere without the sharp blade of a razor. I could barely stay in a class without leaving to the counselors office in tears.
During this time I began to have suicidal thoughts, I was taken out of school for about two weeks for therapy. I hated it. I felt like a failure. I always felt like I was wasting my life away. I constantly felt like I let myself down as well as the people around me. I flew by my therapy sessions as quick as I could in order to get cleared again for school. I went by high school the best I could, making sure I was involved in extracurricular activities to keep myself busy.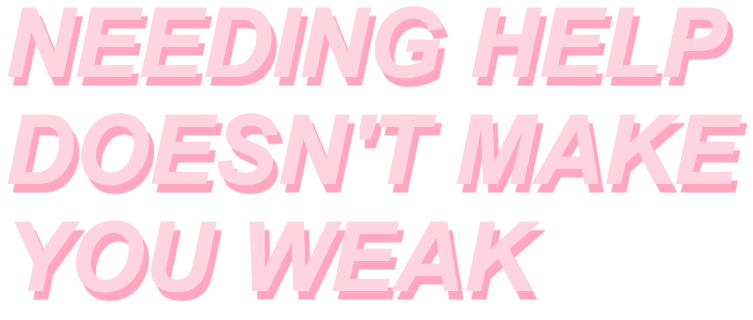 QUICK NOTE: If I could give any advice to my younger self, I would tell her that needing help does NOT in anyway make you a failure. It does NOT mean you are stupid or letting people down. On the contrary, to finally be able to ask for help and talk things through makes you BRAVE. Depression is not a solo journey, although it may seem extremely lonely at times, you are not meant to go through it alone.
Fast forward to college and I got hooked into a bible study as well as a new church that helped me find stable friends and a community. Slowly my negative views about myself started to change. Things were going well during my first two years of college. Towards the ending I started to struggle with my grades and lost my admission to a school I was accepted into. It felt like my world was falling apart again. I remember turning back into self harming after that big disappointment.
My biggest break through was on July 9th 2015 I decided to get baptized. In just a year God started to show me his healing power. Does that mean life is easier? Absolutely NOT. I still have my shaky moments. I still get my temptations. But here is something I am sure of.. We serve a BIG GOD.
When life was looking good I would praise him, when things were becoming overwhelming I would cry out to him and slowly realized that I did not need to depend on self harm.
Friends, maybe you are going through something similar. Maybe your self confidence is close to nothing and you feel hopeless & alone… as cliché as this may sound YOU ARE NOT ALONE. Do not let your mind play tricks on you, get the help that you need and embrace yourself with friends and family.
Remember I am always here for you if you need someone to talk 🙂
I love you and God loves you. Stay Strong!
Nikki O.
Follow mydiscombobulatedbrain.com  to become further aware of mental illness.
---
Hey Fighters!
At the very moment that I am writing this it is 3:00am. I was laying on my bed trying to sleep— okay more like binge watching You tube. That's when the idea of SECLUSION creeped into my head.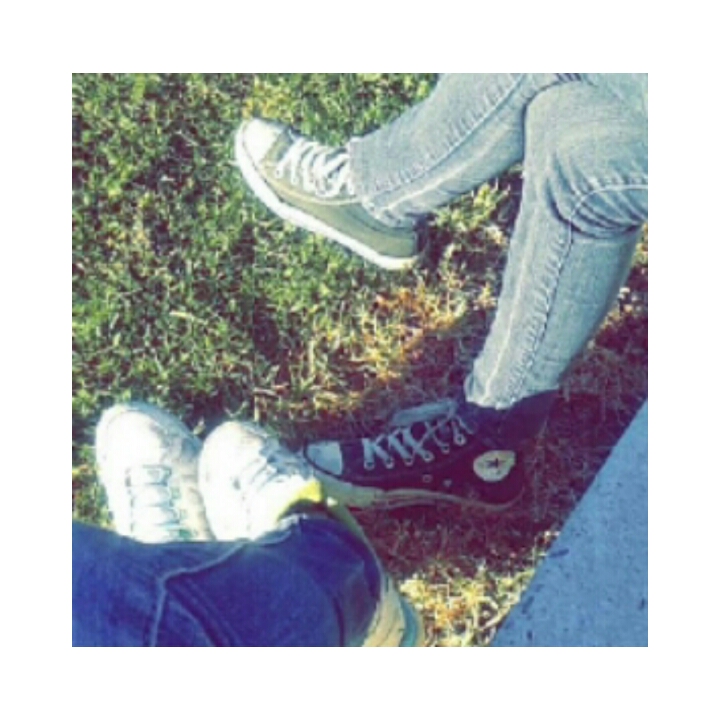 As fighters of mental health, we lock ourselves inside our house or bedroom and avoid/say no to every invitation we get from friends or family. We are so overwhelmed and drained by the painful thoughts that run through our head as it overtakes our body.
I am mentioning this because that used to be me and I am sure it is happening to a lot of you.
The worst thing you can do during this journey is seclude yourself. You are giving your mind and body permission to sink into this deep pit of depression, discouragement, unworthiness, and fear. DON'T GIVE YOUR MIND AND BODY THAT CHANCE. Instead feed yourself the company of friends that lift up your spirits. I am not saying to go to a party with your whole senior class… but let's take baby steps.
Who is that one person that pops in your mind when you think about great conversations at a coffee shop?
How about that that friend that would go window shopping with you at the mall and try on ridiculous combinations of clothes?
Let's not forget that same person would not mind taking endless selfies with you at the food court line.
Got that person in mind? GREAT! Now make that phone call, make a plan for the day and now you have something to look forward to. The only thing left is to get yourself out of bed and pamper that beautiful body that God has blessed you with. Seclusion is a fighters Worse Enemy. We need people in our lives to help us get through this crazy rollercoaster of a world.
"And let us consider how we may spur one another on toward love and good deeds, not giving up meeting together, as some are in the habit of doing, but encouraging one another—and all the more as you see the Day approaching" Hebrews 10:24-25
Nikki O.
Follow mydiscombobulatedbrain.com to become more aware of mental illness.
---
I remember a special friend of mine called me up at about 11:00pm sobbing to me about how overwhelmed she was. She was going through it all, depression, anxiety, self harm urges, and muscle pain. As she was expressing herself to me, my heart broke and all I wanted to do was give her a hug. I knew exactly what she was going through because I have been through it all myself. At a very young age I had terrible self-esteem issues, basically it was 5th grade all the way till my freshmen year of college. I had to go through the nightmares of self- harming, suicidal thoughts, and Depression.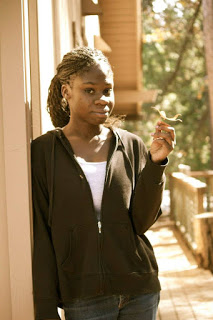 It wasn't until my freshmen year of college, at a Christian club retreat where I finally was able to talk to someone who understood me. She was a person that had also been through the exact pain I had been going through. So there we were, in our bedroom on the floor, as I was sobbing in her shoulders explaining how I just could not get over my urge to self-harm.
It was during that time that I learned how remembering your value and worth through all this is EXTREMELY important. I believe it is one of the first steps to healing. Yes, talk to a very close friend or family member, you will then see that when you talk to someone you will be continuously reminded of how much you are worth.
You Are a Treasure.  Yes. A Treasure. Do you need me to say it again?
You are a Treasure, and you are worth so much.
No, it does not make all the pain go away. It will not make your journey go by any faster either. I will tell you what it will do though, having someone who will continuously listen to you and remind you how valuable you are and how strong you are definitely makes the pain more bearable. Allow me to be that friend for you.
Your friend through it all,
Nikki O.
Follow mydiscombobulatedbrain.com to become further aware of mental illness. You are NOT ALONE.