Owen, our Treasurer and all round top bloke, and I went to a charity meal yesterday, which was put on by the amazing Janet Harris and hosted by the Welsh Rugby Legend Adrian 'Wizard' Davies. He was joined by this little known Welsh Rugby player that you might know…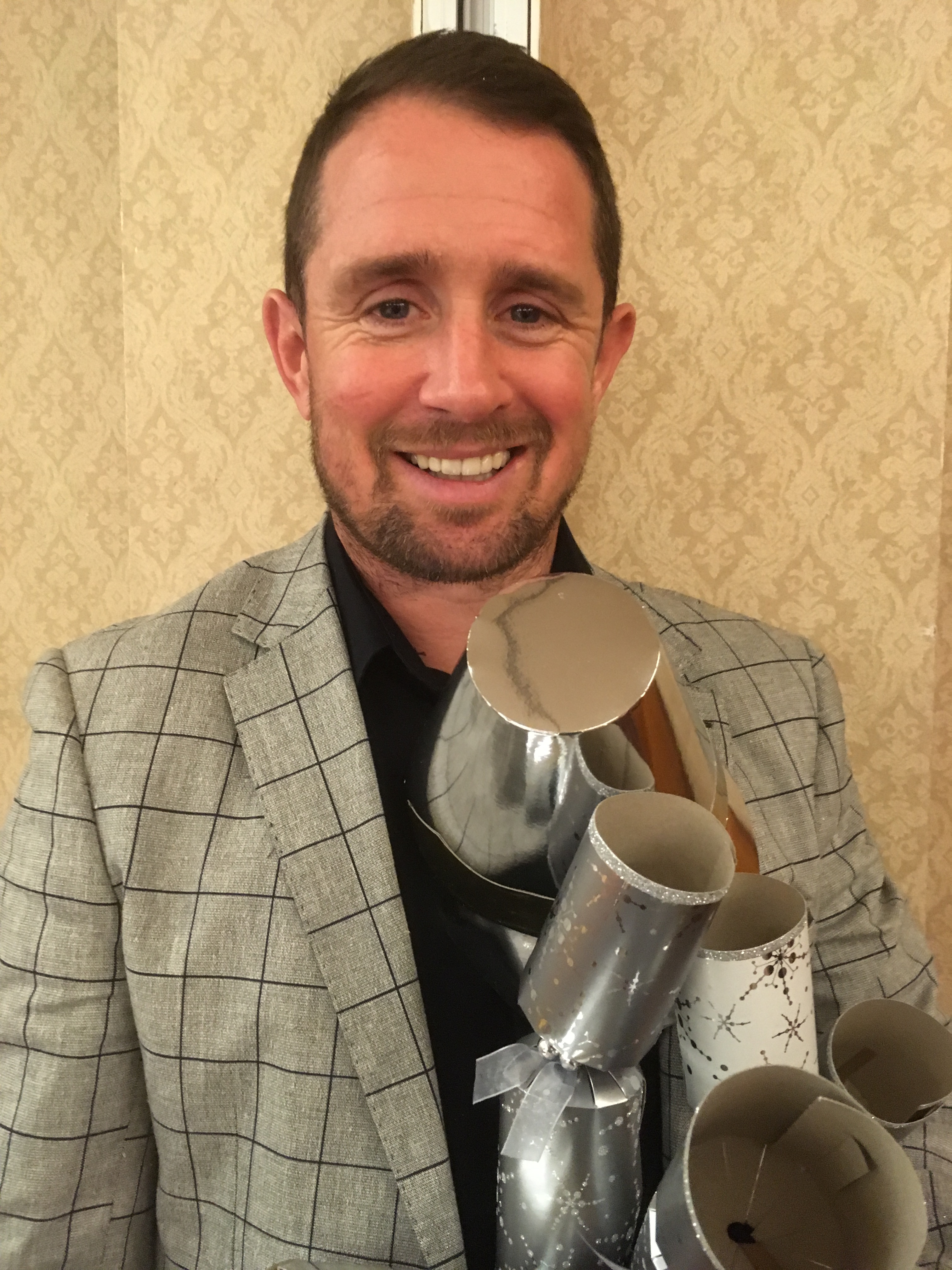 He is renowned for his pace, side-step and runs. By the time he finished international rugby with 87 caps to his name (plus four Test appearances for the British & Irish Lions), he had so many records including the record try scorer for Wales and the third most prolific scorer in the history of the game! In 2008 he was named the IRB International Player of the Year and Welsh Sports Personality of the year…can you tell I am Welsh? Yes, the legend that is Shane Williams.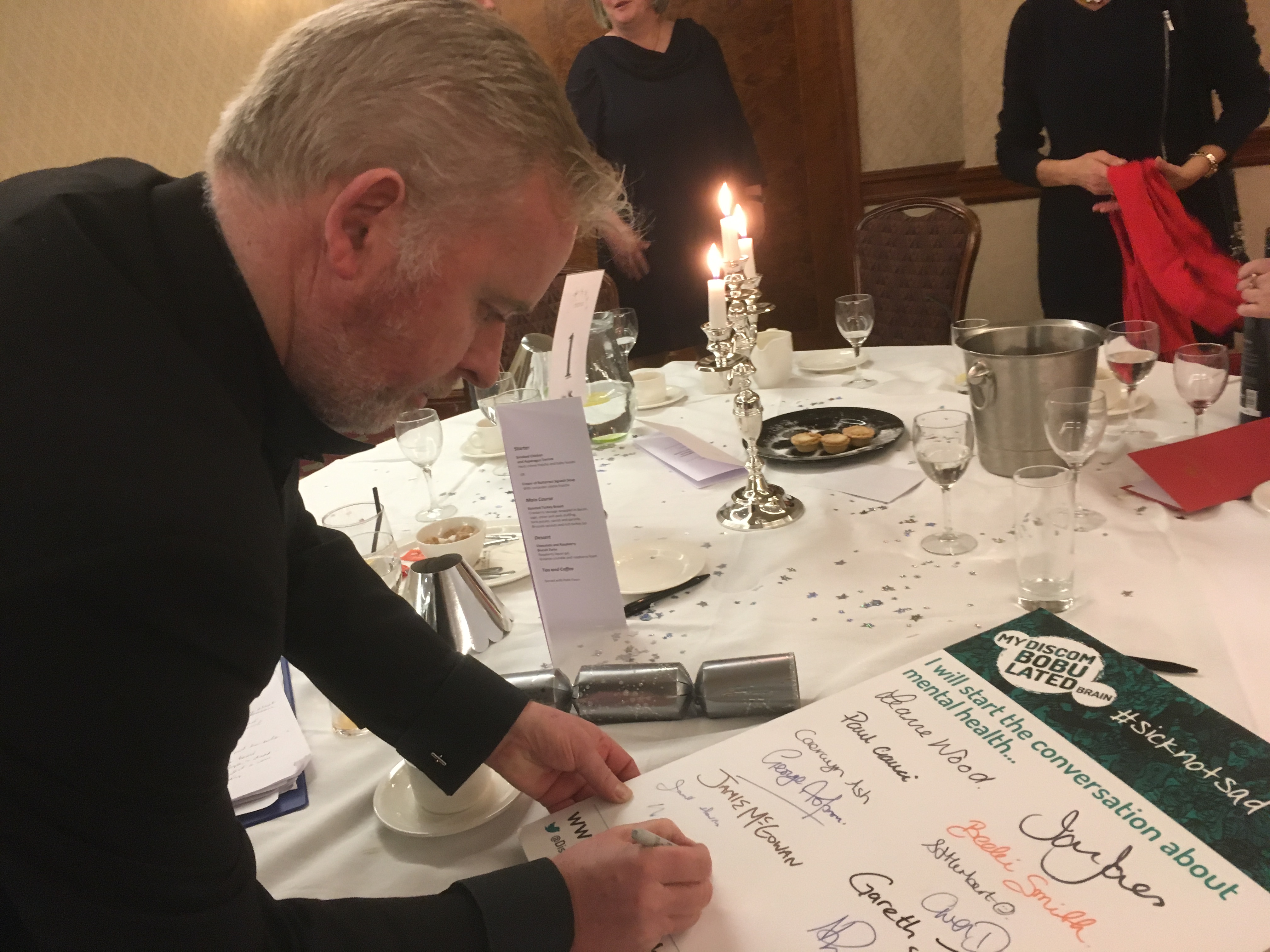 Shane spoke about his career, sport, life and family and we all had a wonderful afternoon. Owen and I were lucky enough to be seated on the table with Shane and Adrian (thank you Janet!!!!) and we got to talk to them about Discombob and BOTH of them signed our pledge board and pledged to help start the conversation about mental health. Adrian said to let him know if we need anything which, as those who know me will know, has gone on file!!
There is no rest for the wicked as tonight I am speaking at Cardiff Healthcare Music Society's Christmas Concert who are raising money for us. One of the members of the Society, Tilly, is one of the amazing Medical Students who are creating YouTube videos for us which we will hopefully be able to launch at the start of 2017. Tilly nominated us as one of the Charities for tonight and we are really honoured! Hopefully we will remember to take some pictures of the event and get some more wonderful people to sign up to start the conversation about mental health and help save lives.